Add A New Dimension To Your Viewing Experience
AmbiVision PRO is the first world's truly standalone backlight system supporting every TV. Upgrade your screen and enjoy a more immersive experience.
Cinema-like mood
Create a unique and amazing atmosphere and feel like being in the cinema without leaving home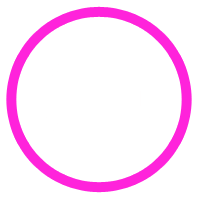 Fully Compatible
Direct screen capturing technology allows to grab every screen up 130 inches
Smartphone app
Control your AmbiVision easily using smartphone app, remote control or voice
Why AmbiVision is so special?
Direct Screen Capturing
Put the AmbiVision PRO in a convenient place and the 180 deg fisheye camera will track your screen in real-time.
Order now
Mood Light Mode
Thanks to the several colorful modes, you can create an amazing mood in the entire room. Set manually the single color and use it instead of lamp.
Music Visualization
Rock, pop, jazz? Liven up your parties by making the light beats match the visual effects. Surprise your guests and make the best party ever.
Watch music mode effect
Works fantastic with every type and size of the screen​
Use AmbiVision with any screen: LCD, LED, OLED, AMOLED, PLASMA, QLED, projector, or curved.
For screens bigger than 100 inches, we prepare a custom AmbiVision kit depends on the screen size. Contact us and ask about a bespoke AmbiVision kit. We like challenges 😀
Discover an amazing visual experience