Discover an amazing visual experience
Why AmbiVision is so special?
Put the AmbiVision PRO in a convenient place and the 180 deg fisheye camera will track your screen in real-time.
Create a fantastic mood in the entire room. Set the color, or choose a multicolor animation and use it instead of the lamp.
Rock, pop, jazz? Liven up your parties by making the light beats match the visual effects. Surprise your guests and make the best party ever.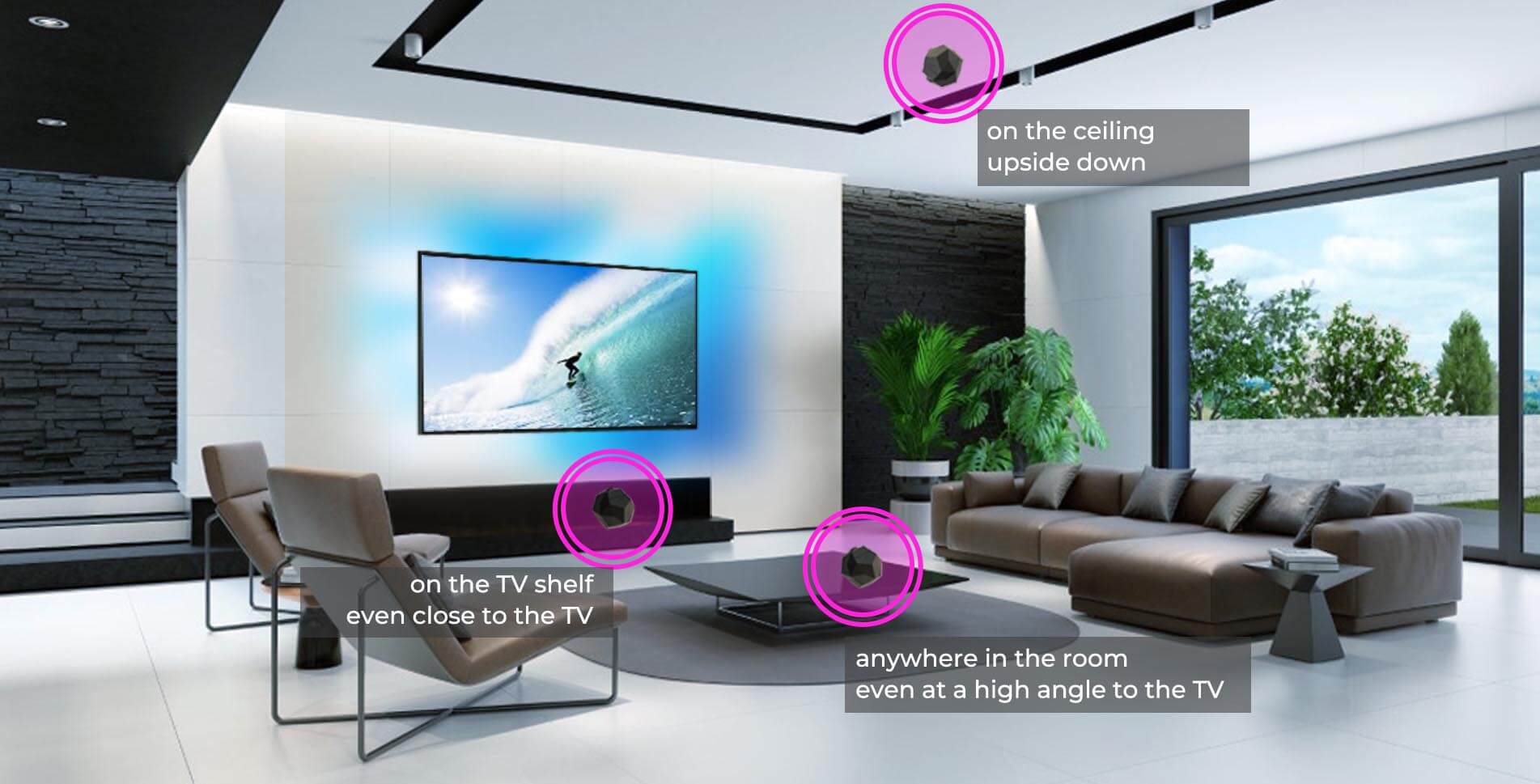 1. Mount the AmbiVision PRO camera anywhere in the room.
2. Stick the LED strip on the back of the TV.
3. Connect to your local WiFi using a smartphone app.
4. AmbiVision PRO detects screen colors and drives the LED strip wireless.
No restrictions – AmbiVision PRO works with everything that you watch on your TV.
​
Works fantastic with every screen type and size
Use AmbiVision with any screen: LCD, LED, OLED, AMOLED, PLASMA, QLED, projector, or curved.
For screens bigger than 120 inches, we prepare a custom AmbiVision kit depends on the screen size.
Contact us and ask about a bespoke AmbiVision kit. We like challenges 😀
Works fantastic with every screen type and size
Use AmbiVision with any screen: LCD, LED, OLED, AMOLED, PLASMA, QLED, projector, or curved. For screens bigger than 120 inches, we prepare a custom AmbiVision kit depends on the screen size.
Contact us and ask about a bespoke AmbiVision kit. We like challenges 😀